All-In-One Automotive Management Software
LANKAR does it all… including Accounting & Payroll

 Professional Invoicing
Create professional, easy to read invoices fast

 Full Accounting & Payroll

GL, Trial Balance, Profit & Loss and more, including Payroll

 Inventory & Online Parts Ordering

Manage everything to do with parts. Including Warranties, Pricing and so much more

 Marketing & Promotions

Keep in touch with customers. Offer Promotions, Service Reminders and Thank You Emails

 Technician Management

 Manage productivity

 Management Reports
 Report on how your
business is doing

What are you using now?
Changing to LANKAR is easy. In most cases, we can convert your old data to ours.
No contracts. No setup fees. Get started today!

Easy to Get Started
Getting started with LANKAR is easy. We'll guide you through every step of the way.
Call for a Demonstration today!

Training That Makes Sense
You and your staff will be fully trained on LANKAR. You'll be writing invoices and managing your business like a pro in no time.

Help Is Just a Call Away
Our friendly and knowledgeable support staff are here for you. We'll make sure you get the most from your LANKAR Automotive Management Software. Take Payments Through LANKAR
It's fast, simple and streamlined.
No hidden fees, call us for information.
Online Parts Ordering
Complete invoices fast and accurately by ordering parts from your work order.
See pricing and availability from all your parts suppliers. Click ORDER when ready. The work order gets updated and the parts are on the way.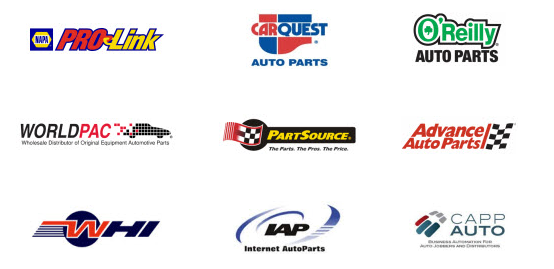 Transactions Made Easy with
Shop Management Software
When it comes to running a business, efficiency means everything.
One of the best ways to improve workplace efficiency is to invest in new and innovative technologies that offer quick and easy management solutions.
At LANKAR, we believe every business, no matter how small or large, should have the tools it needs to make has the potential to grow and we give you an opportunity to learn from the evolving landscape of Shop Management Software.
Your success is our number one priority!  We bring you the tools to run your business from start to finish.
LANKAR provides a range of solutions through Professional Invoicing, Inventory, Technician Management and more!
Invest in the best with LANKAR technology, and make efficiency your new mantra for growth!
Armstrong-Macko Auto Ltd.
We hold LANKAR to the same standard as our clients do from us: integrity, outstanding customer service and the vision to grow and keep up with the times. For eighteen years they have never let us down.

Dave Macko, Owner
The Master Mechanic Inc.
14 years ago, we chose LANKAR over a number of other software options and we would make the same decision today. The Enterprise version and reporting allow us to monitor our business in real time, which is critical in today's business environment. Technical support is excellent and appropriately responsive. Continued development has kept their software current and we are confident it will carry us forward as the marketplace evolves.

Jamie Holmes, Vice Presedent
Paton Motors
I have been a LANKAR customer for 15 years now, it is easy to use and does everything I need. I love the reminders in LANKAR, without them I would be out of business! I use LANKAR for my accounting and payroll, it is nice to have a system that does it ALL. I highly recommend this shop management system  for any shop.

Neal, Owner