In order to grab the attention of potential customers and clients, businesses need to come up with marketing strategies that voice the concerns of the average consumer, while providing effective solutions.
But growing a business isn't easy. You need a viable concept and come up with ways to discover a marketable niche. The most difficult part, however, is convincing potential customers and clients that the services you're selling are valuable.
Most businesses struggle in this area because they often compete with competitors, without realizing that they need to create a stable platform for their services first.
If you're struggling with boosting ROI and building a platform of loyal customers, don't panic! Here are a few marketing strategies to consider:
Educate Your Clients
It's important to educate your clients and let them know as much as they can about your services. The more they know, the more willing they will be to purchase them.
Is there a way your services can reduce their costs and provide them with valuable results? Let them know!
Video content is becoming increasingly popular and many brands have taken it to online video streaming websites, such as YouTube and Vimeo, to interact with clients. Let them know all that you can about your services. This will help your clients make educated decisions.
 Take it to Social Media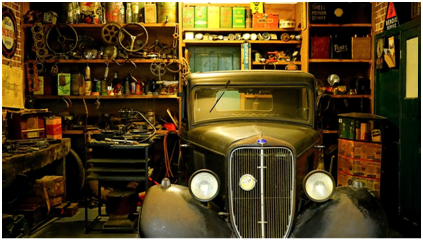 It's 2018 and brands are taking advantage of the popularity of social media networks to do their marketing. With several social networks being introduced, there isn't a platform you can't offer your services on.
From Facebook adverts, to YouTube videos, and Twitter posts, there's so much that can be done. It's also the perfect way to directly communicate with customers.
You can learn about what they think of your services from their reviews and feedback, and work on areas that need improvement. It's also a great way to 'humanize' your brand, with live feedback and services. Customers also appreciate brands that take initiative to interact with their customers.
Understand the Need for SEO
Search Engine Optimization will place you in the top ranks of Google search. Sure, SEO can be frightening, but it's also a powerful and necessary tool.
With effective SEO marketing, getting into the top ranks can help promote your business, and create awareness about your services.
Invest in an Auto Shop Management Software
As an auto shop owner, you can leverage off new technology by investing in auto shop management software. A few ways management software can help is by:
Keep Track of the Inventory
Provide Necessary Interfaces
Built-In Timing Clock
Built-In Marketing
Furthermore, auto shop management software has a feature for sending text notifications. This is immensely beneficial if you want to keep your employees updated. Saving you costs and time, it's must-have for every auto repair shop.
It can help increase ROI and provide accurate monthly reports on inventory and employee productivity.
All you have to do is pick the right auto shop management program. This is where LANKAR comes in. With a great range of functions and benefits, the software is designed to make everything easier.
Contact their team today to find out more or visit their website. Simply, give them a call at 800 446 3087 and make your auto shop easier to manage!