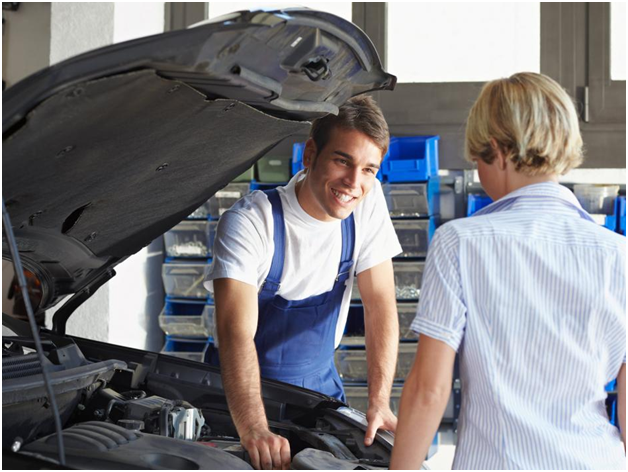 Auto repair shops are more service driven. With their superior levels of customer service and by focus on developingcustomerloyalty, they tend to drive their business towards success. So, is marketing really important for an auto repair shop?
The answer is, yes. Auto repair shops should have marketing strategies in place so that they can attract more customers to their shop and increase their brand awareness.
So what marketing strategies can be effective and scalable for an auto repair shop? Let's take a look:
Social Media
An auto repair shopwas able to attract more female customers just because it used social media effective. It came across as a more female-friendly auto shop, rather than a male-dominated place. This shows how powerful social media is.
Presence on sites like Facebook, Twitterand Snapchat can go a long way to connect with customers and engage with them. Sharing interesting content and cool pictures of cars and accessories is great way to attract customers towards the auto shops.
It can also be used to sell service, such as on-site repairs.
Be Thankful
Thanking customers for their business is nothing new in the service industry; however, it should never be missed. Auto shops can also come up with more creative ways to thank their customers, like sending emails, or leaving handwritten notes, or even hiding chocolates in the dashboard.
Giving these surprises is a great way to spread positive word of mouth about the business and increase customers.
Send service reminders
Sending service reminders through emails or SMS is a brilliant form of marketing. Who isn't worried about the wellbeing of their car and by sending service reminders, auto shops can prompt customers to come back again.
Other than that, sending out special promotions and limited-time offers is a great way to grab the attention of the customers.
Get reviewed
Reviews play an important hand for any service business, as many customers look for online reviews before actually usinga service.
So auto repair shops should look to build their reviews base, which is also known as earned media. By registering their shop on different sites, as well as social media, they can garner positive reviews.
Integrated software
Investing in a software that integrates aspectslike invoicing, reporting, ordering, promotions and technician management is anothergreat way of marketing.
Marketing all comes to what a service business is doing for achieving customers satisfaction, so integrating all the processes is a great way to streamline activities and manage resources effectively.
Visit our website to learn more about auto shop management and the software that we have designed for auto shops which helps in achieving superior levels of management.