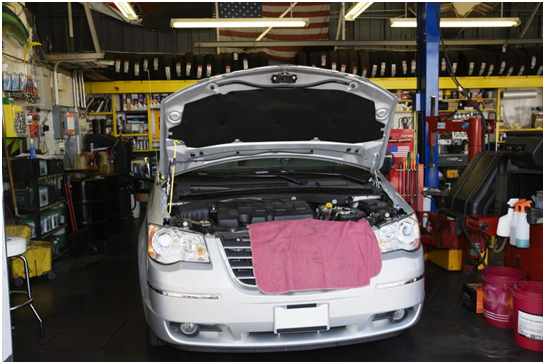 Do you own an auto workshop?
Allow us to ask you a few questions:
How streamlined are your workshop operations? Do you think there is room for improvement?
Are you "always" able to provide your customers with accurate repair estimates? Want to eliminate cases where you are not able to?
What about time cards? Do your employees fill them manually? Would you like to save your employees' expended time and channel it towards productivity?
Do you face problems managing manual records of stocked spare parts, updating them and validating every updated entry? Do you want to make the process hassle free?
If so, then you should strongly consider deploying an automotive shop management software at your workshop.
How an automotive shop management software can help you with all these tasks and much more?
Streamlined Operations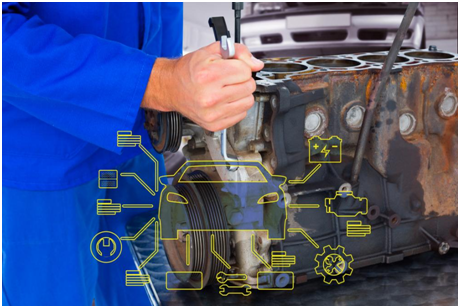 From the point of agreeing to a repair job to the point of delivering the repaired vehicle to a customer—in between—there are many things to manage and a lot to keep track of.
We understand how hectic it could be for you to ensure that your operations remain streamlined so that you can complete the job within the agreed timeframe.
Even a small lapse can halt the repair work, compromising customer service and adding to the expenses previously unaccounted for in the provided repair estimate.
With an auto shop management software, you can do everything conveniently. You can create invoices, automatically update status of a repair job, manage your inventory, enter and assign new jobs, and share necessary information with your employees on repair floors to improve communication.
Accurate Repair Estimates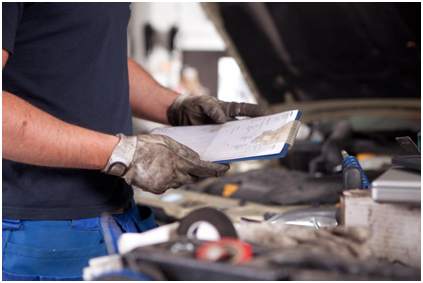 Knowing how much time would a repair job require, available human resources and the availability of spare parts with up to date information about their pricing, is the key to providing accurate repair estimates to customers.
An auto shop software enables you to factor in all these key considerations when preparing an estimate. You can review the log and establish the time required to complete a job. You can review which of your technicians are occupied and who are available for the new job. You can check your parts inventory and get a fair idea about how much does a part cost, and where needed, order parts for procurement.
With a shop management software, you no longer have to rely on guesswork while coming up with an estimate.
Automated Payroll Generation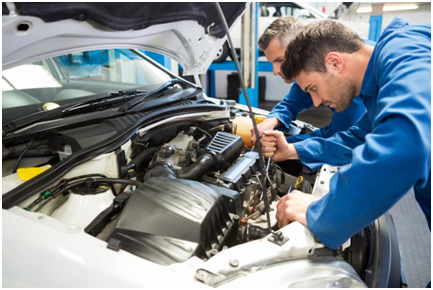 Every time you assign a job to a technician, once it is completed, the technician has to make a manual entry of the hours expended in completing the job.
As day progresses, the number of assigned jobs increase. Due to the workload, your employees may forget to keep a manual record in between repair jobs. At the end of the day, they might end up miscalculating the accrued hours, leading to errors in time cards. And even if they don't, how can you ensure that they are filling the time cards correctly?
An auto shop management system can make the process easier for you and for your employees. Services can be conveniently tracked and the total expended time for each employee can be easily recorded. The recorded data can then be used to generate automated payrolls.
Part Ordering and Inventory Management Made Hassle Free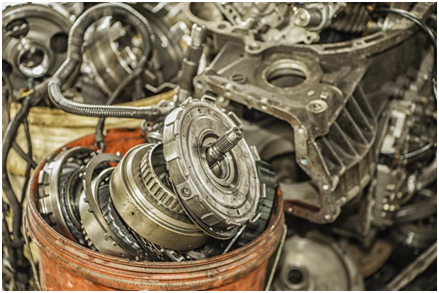 With an auto shop management software, you don't have to manually navigate through a pile of inventory records to ensure that you are well stocked. You can monitor your inventory through a computerized dashboard.
The software system willalert you if supplies are running low.You can then order new spare parts and keep track of the placed order until it is finally delivered.
The advantages of using automotive shop management software are aplenty. As such,you too should get one to support your business operations.
Looking for an Auto Shop Management Software?
LANKAR is what you need to transform your auto workshop into a world class one. Our designed platform is an all-in-one shop management solution, providing expansive integration features to give you everything you've ever wanted inan auto shop management software. Try it for free.